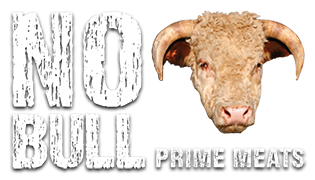 Misty Mountain Ranch
Misty Mountain Ranch is the headquarters of No Bull Prime Meats. Located in the scenic valley of McIntosh, New Mexico, Brett and Linda enjoy the fresh air, panoramic vistas and the serene quietude of their ranch. The wide open spaces and tranquil environment is a far cry from over-crowded, noisy surroundings that can stress a herd. Brett takes great pride in caring for and maintaining the cows, sheep, goats and hogs, the benefits of which are passed on to his valued customers.
Brett and Linda Rizzi
Brett Rizzi is the owner and operator of No Bull Prime Meats. Born and raised in Chicago, Brett and his wife Linda moved to New Mexico to pursue and grow various business opportunities and real estate investments. Pursuing his dream of becoming a rancher, Brett started No Bull Prime Meats. He and Linda now call Misty Mountain Ranch their home
Dear No Bull Prime Meats Customers,

We take the threat of the Covid 19 virus very seriously and have hired an employee to perform the following duties during business hours:
Sterilize all refrigerator and freezer handles, after a customer touches
Sterilize countertops, after customer touches
Sterilize internal/external door handles, after customer touches
Sterilize shelving and products, after customer touches
We thank you for your business and will do our best to help our community get through these difficult times.