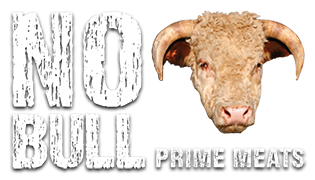 Where the Buffalo Roam
Our Prime Buffalo is produced using the same high quality methods as our Prime Beef. The bison mothers are given their own pasture to raise their calves on and are fed only quality horse alfalfa. When the bison are ready, they are moved to our private feedyard, which allows us to keep a close eye on the buffalo we produce. First, we bring in our bison and give them a chance to bulk up in the first section of the feed yard. At this time, the bison are primarily fed horse alfalfa and we start them on grain feed in our yard at 4 months. Next, the bison are moved to the second section of the feed yard, where they'll enter final preparation. This process takes months and the bison are fed a mixture of horse alfalfa and our own custom feed blend.
NOW AVAILABLE!
Ribeye
Porterhouse
T-Bone
Tomahawk Steak
Filet Mignon
Skirt/Flank
Sirloin
Seven Bone Steaks
Short Ribs
Ossobuco (Beef Shank)
Shish Kebab Meat
Cube Steaks
Hamburger
Stew Meat
Neck Bones
Beef Roasts
Chuck Eye Steak
New York Strip
Heart
Liver
Kidney
Brain
Tongue
Sweetbread
Veal
Smoked Brisket
Head
Fat
Tripe
Jerky
Dear No Bull Prime Meats Customers,

We take the threat of the Covid 19 virus very seriously and have hired an employee to perform the following duties during business hours:
Sterilize all refrigerator and freezer handles, after a customer touches
Sterilize countertops, after customer touches
Sterilize internal/external door handles, after customer touches
Sterilize shelving and products, after customer touches
We thank you for your business and will do our best to help our community get through these difficult times.