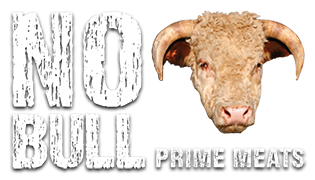 Our Own Special Blend
Once cattle are ready for our our feed yard, we start them on our custom blend meat finisher. Curious about what's in our feed? Take a look at our feed tag to find out.
Dear No Bull Prime Meats Customers,

We take the threat of the Covid 19 virus very seriously and have hired an employee to perform the following duties during business hours:
Sterilize all refrigerator and freezer handles, after a customer touches
Sterilize countertops, after customer touches
Sterilize internal/external door handles, after customer touches
Sterilize shelving and products, after customer touches
We thank you for your business and will do our best to help our community get through these difficult times.